Fatek OPC Servers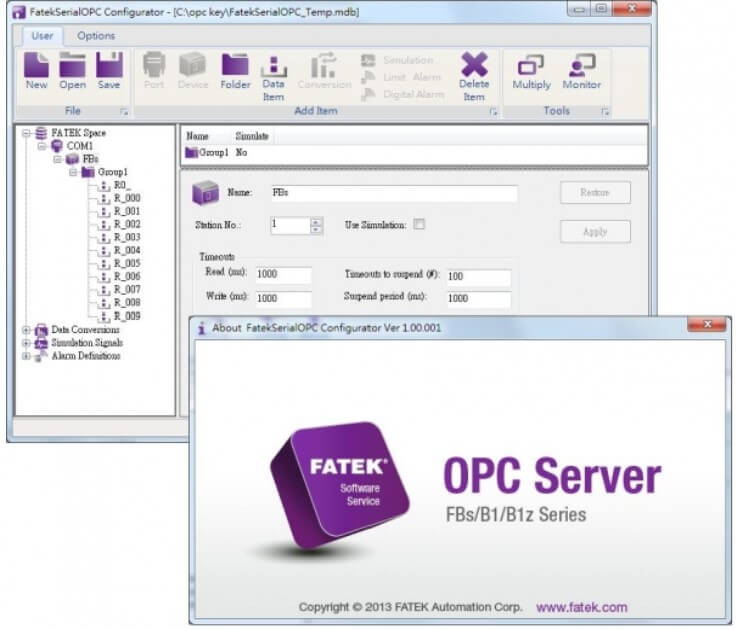 • Supports OPC Data Access (DA) and OPC Alarm and Event (AE) specifications.
• Supports engineering data conversion to client's request.
• Supports value simulation for all data items.
• Supports multiplier to create tags quickly.
• Tags can be grouped in logical folders.
• Remote tag browsing and access from OPC Client.
• Supports read and write Fatek PLC registers.
• User could define high/low Alarm and digital alarm condition.
• Easy to monitor the values of PLC registers after configuring the tags.